September 10, 2018 (Dallas, Texas) – Global HR Research (GHRR), a Renovo Capital portfolio company, announced that it has acquired easyBackgrounds, a background screening company based in Newfields, NH. GHRR and easyBackgrounds are both innovative providers of background screening solutions, including criminal background checks, drug and health screening, motor vehicle records, sanctions and compliance, education and employment verifications, employee onboarding solutions, and a host of industry-specific solutions.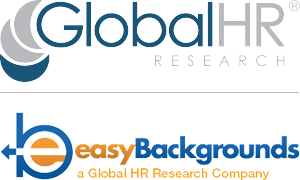 "We could not be more pleased with this acquisition. It validates our commitment to transform the background screening industry," said Brandon Phillips, CEO of Global HR Research. "The combination of GHRR's exceptional technology and product breadth, along with easyBackgrounds' commitment to both the customer and candidate experience, will enable us to offer our new clients the most robust set of products powered by industry leading technology that will help them hire great people, faster."
"As our third acquisition in the space, easyBackgrounds represents a great fit for our background screening platform," said Don Jungerman, Managing Partner of Renovo Capital. "We will continue to seek acquisitions that support our desires to bring best-in-industry solutions to the market, while maintaining the best-in-class personalized service that has enabled us to grow to where we are today."
Having now closed on its third acquisition in the background screening industry, Renovo Capital continues to pursue an aggressive add-on strategy at GHRR. Renovo continues to actively seek acquisition targets in this space.
About Global HR Research
Global HR Research (www.ghrr.com) combines advanced screening technology, data and business analytics to deliver better background screening programs to thousands of customers and their candidates. Serving small businesses to Fortune 500 companies across the country, Global HR Research – recognized for the past seven years in HRO Today Magazine's "Bakers Dozen" List of top national background screening providers and by Workforce Magazine's "Hot List" of top background screening providers for five of the past six years – is accredited by the National Association of Professional Background Screeners (NAPBS) as recognized by the Background Screening Credentialing Council (BSCC).
About easyBackgrounds
For the past 15 years, easyBackgrounds (www.easybackgrounds.com) has been helping companies mitigate risk and hire smarter. With an FCRA-certified staff, easyBackgrounds provides best-in-class screening services and uncompromising accuracy with the fastest turnaround in the industry.
About Renovo
Renovo Capital, LLC (www.renovocapital.com) is a special situations private equity fund, currently investing out of Renovo Capital Fund II, LP, a $132 million committed capital fund. Renovo is focused on partnering with business owners, entrepreneurs and management teams to invest in businesses undergoing varying degrees of operational, financial or market-driven change. Renovo's principals and extensive network of operating professionals have decades of experience delivering unique capital solutions and operational and strategic leadership to help solve complex situations and drive long term business value creation. Renovo Capital has offices in Dallas and Denver.
Media Inquiries